Lydia lunch and spiritual front - twin horses
Creating experiences that help people grow in relationship with Jesus and each other. Delivering a life-enriching experience that creates memories that will last a lifetime.
1st and 3rd Friday | 7 pm | Room B210 Curry Ford Campus
32825 | LaTanya Newell | [email protected]
Discover Membership Lunch If you would like to join the First Melissa church family, or if you would like more information about the church, we
444 is also a reminder to listen to your intuition and to listen for the guidance from your angels, as they're definitely with you and your connection to the angelic realm is quite strong.
"Thank you Julia for the amazing experience. Although I don't fully understand with my mind that how this healing works or what exactly happened to me, but after the session with you I felt a new level of self-confidence and inner strenght. This allowed me to take certain steps that I was afraid to take before and thanks for that, after years of loneliness I found my life partner and since then we share our life together. I thank you again, with gratitude." –Davy
They work well together, these two, and they understand that sounds beautiful and ugly are counterparts, not counterpoints. The bold arrangements of "My Name Is Written In The Ashes of Mouraria" are sparse but occasionally flourishing, trumpet fading into nylon-string strums that sound limp and trembling. 'Twin Horses' can be a horror flick or a slow waltz, but it's always a good story.
Put You Down

The kind of blues you just get lost in as it swarms around you, lonesome train whistles and dust sticking to you - and this is where we start seeing the madness of the desert as a physical thing, rather than just mental. This is a twin guitar assault, laid back, lazy, sexy and deadly … it's worth a quick mention just how much timbre and tone Lydia's voice has developed over the years … devilish…
A series of informal talks on Russian literature, music and film. No prior knowledge needed. Day and weekend rates available.




Our season of informal weekends on Russian art and literature will recommence in November. Please keep an eye on our website or use our enquiries form to be be added to our mailing list.


1 ... Saturday 1st September: Film-maker, Andrei Tarkovsky - his spiritual journey, including a screening of "Mirror"

Time: 14:30 ~ 21:00
Speakers: Mark Le Fanu ( more info )

Writer, journalist and lecturer on film, Mark le Fanu explores some of the facets of Tarkovsky's artistic enterprise: his sense of history, his celebration of family, his struggles with faith, his patriotism and his lyrical openness to the beauty of the world. ( more info )

Programme:
14:30-15:30: The meaning of 'spirit' in Tarkovsky's cinema
coffee break
16:00-17:00 Christianity and Humanism in Russian film
buffet supper
19:00-21:00: screening of the film "Mirror" followed Q&A

Day rate: £50 (includes refreshments and buffet supper with wine)
For residential rates, please see the Booking Form .

Book now!


2 ... Saturday 8th September: Stravinsky & Diaghilev

Time: 10:00 ~ 16:00
Speaker: Rosamund Bartlett ( more info )

Born in 1882 near St Petersburg, Igor Stravinsky died an émigré in 1971, his productive and often turbulent life spanning the key Russian events of the last century. His masterworks such as The Firebird and The Rite of Spring fixed his reputation as a leading composer.

After Tchaikovsky had made it into a serious genre in its own right, Russian ballet was at its prime, with Nijinsky and Pavlova amongst its greatest stars. In 1910 began Diaghilev's famous collaboration with Stravinsky, the enfant terrible of 20th-century music. After The Firebird came Petrushka, and then in 1913 the Parisian haute monde was shocked to its core by the epoch-making The Rite of Spring, one of the key works which catapulted Russian artists and musicians into the forefront of the European avant-garde.

Day rate: £40 (includes refreshments and buffet lunch)
For residential rates, please see the Booking Form .

Book now!


PRICES & BOOKING

Saturday 1st Sept (Tarkovsky) two talks and film, buffet supper with wine: £50 (concessions £40)
Saturday 8th September (Stravinsky) two talks and buffet lunch: £40 (concessions £30)

Accommodation & Evening Meals
For those coming from farther afield, accommodation is available for one or two nights. All rooms are beautifully decorated, comfortably furnished and have their own bathroom. Overnight guests also have use of the pool, grounds and living rooms. Prices begin at £100 for a for a single night, including all meals and the lectures. Please see the Booking Form for details and the Gallery for images of the house and rooms.

To book, please use our Booking Form or call 07793 240 867 for more information.



PREVIOUS EVENTS IN THE SERIES

Boris Pasternak - a glimpse into family correspondence
Speaker: Nicholas Pasternak Slater ( more info )

"Boris Pasternak's nephew, Nicolas, is our host for the day. Serene and eloquent, wise and welcoming, he leads us through the compelling story of his family....." read full review

"Nicolas Pasternak Slater grew up in a household where his absent uncle was a constant presence, a figure he felt he knew intimately despite never directly communicating with him." ( read full article )


Chekhov & Tolstoy - their lives and their prose
Speaker: Rosamund Bartlett ( more info )

Author and translator Rosamund Bartlett discusses the lives of two very different writers who had an abiding affection for each other. Her illustrated talks provide a political and cultural background to these literary colossi.


20th Century Russian Poetry in an age of repression
Speaker: Robert Chandler & Masha Karp ( more info )

Translators Chandler and Karp read a selection of poetry, some in translation, some in the original by Russian poets Fet, Ahkmatova, Tsevetaeva, Mandlestam and others. Together they discussed the lives of creative people living under Stalinism.





Stonehill House is a comfortable and spacious family home with extensive grounds, in rural Oxfordshire. Within easy reach of Didcot Parkway and Oxford stations, Stonehill can accommodate up to 12 people in a variety of uniquely decorated, mostly double, bedrooms.

The house and grounds are home to an interesting collection of artworks by Andrew Logan, several with a Russian influence.


MORE ABOUT OUR SPEAKERS

- 1st September - Mark Le Fanu

Anyone interested in attending this Tarkovsky day who might like to read a little more about the director in advance, is encouraged to visit the excellent Tarkovsky website . Mark Le Fanu's book "The Cinema of Andrei Tarkovsky" (British Film Institute, 1987, second edition 1990) is unfortunately out of print, though perhaps available in good libraries. A sound current short introduction to Tarkovsky's films is by Sean Martin ("Andrei Tarkovsky", Kamera Books, second edition 2011). In addition, all seven of Tarkovsky's films are currently available on DVD, either individually or in a DVD box set. ( more info )

Back to top of Page


- Nicolas Pasternak Slater

Nicolas Slater is the son of Boris Pasternak's sister Lydia. He has divided much of his life between working as a medical specialist in haematology and as a translator, publishing both scientific and literary translations, including Boris Pasternak's autobiographical essay People and Propositions and more recently the poet's correspondence with his family. He has also translated works by Lermontov and Pushkin, which will be published in the near future. The weekend includes a rare opportunity to visit the Pasternak Museum in Oxford.

Back to top of Page


- Rosamund Bartlett

Rosamund Bartlett works as a writer, translator and lecturer, and specialises in Russian and European cultural history. Her latest book, Tolstoy: A Russian Life (Profile, 2010), was published last November to mark the centenary of Tolstoy's death, and was longlisted for the Samuel Johnson Prize. Her previous books include Wagner and Russia (Cambridge UP), Chekhov: Scenes from a Life (Free Press), Literary Russia: A Guide (co-authored with Anna Benn), and the edited volume Shostakovich in Context (Oxford UP, 2000).

Back to top of Page


- Robert Chandler and Masha Karp

Robert Chandler has published poems in the TLS and other journals. His translations of Sappho and Apollinaire are published in the series " Everyman's Poetry ", and his translations of Vasily Grossman and Andrey Platonov have won prizes both in the UK and the USA. His "Russian short stories from Pushkin to Buida" is published by Penguin Classics. This December, Penguin Classics will be publishing his anthology of Russian folk tales, and in 2014 they will publish the anthology of Russian poetry in translation that he is working on now.

Masha Karp is a translator of English and German poetry and prose into Russian and has published translations of many writers, including Virginia Woolf, George Orwell, Dylan Thomas and . Auden. She is a member of the St Petersburg Writers' Union and the Literary Translators Guild in Russia. As Chair of the Pushkin Club in London, Masha runs regular Translators' evenings, for the discussion of translations of Russian poetry and prose.

Back to top of Page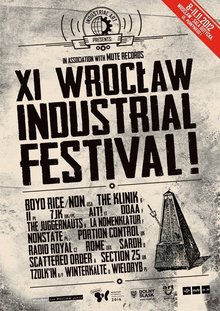 pwosb.islandsolutions.us